Atmosphere Globemakers from Denmark
Atmosphere Globemakers is known for the novel and modern design. Usable as a beautiful piece of art and a quick and reliable source of geographic information.
ANGLO SERIES/METALLIC BLACK
GLOBE SHOP SALE PRICE 21,000yen (tax in,free shipping) →ORDER
No.ATM12N Metallic Black /// English text only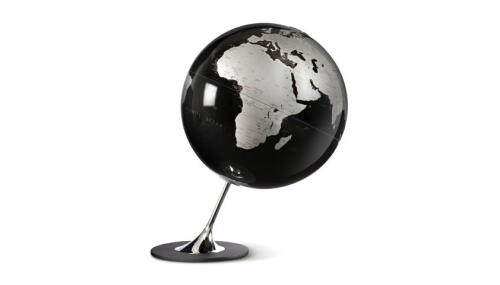 A new arrival from Atmosphere Globemakers which is well known as a manufacturer with high quality, good design and modern technology. Anglo Series has a beautiful form of attractive angled construction. It shows only the name of countrys and the capitals.The globes are designed by industrial designers unit named "Tooles" in Northern Europe.
Diameter 25cm(9.8") Height 35cm(14")
Lager View
Close the previous view to open the next one