Replogle Globes
Replogle Globes is the largest globe manufacturer of the world. Detailed map, high quality relief, and elegant design are the reasons of it's popularity
WORLD CLASSIC SERIES/The CAMBRIDGE
GLOBE SHOP SALE PRICE 94,800yen (tax in,free shipping) →ORDER
No.22818 Antique /// English text only.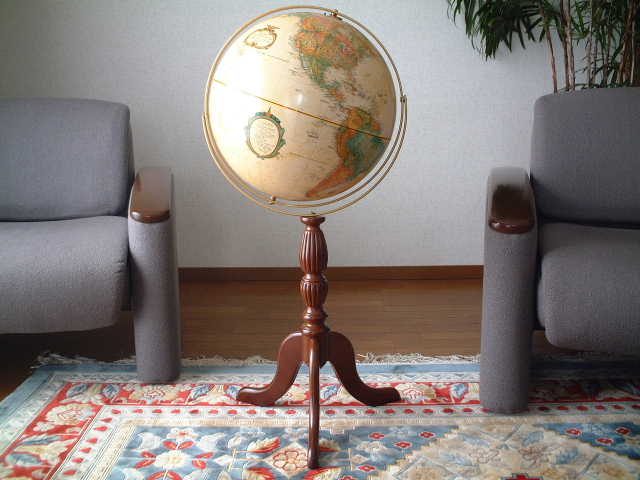 The Gyro-matic assembly present a pleasing contrast to the substantial beauty of Cambridge's rich hardwood, walnut-finish stand. 16" globe ball with antique style map indicates more than 5,000 place names featuring raised relief. The graceful look and delicate design details make this globe almost an art.
Diameter 40cm(16") Height 95.5cm(37.6") Weight 4kg
Larger View
Close the previous view to open the next one