Replogle Globes
Replogle Globes is the largest globe manufacturer of the world. Detailed map, high quality relief, and elegant design are the reasons of it's popularity
WORLD CLASSIC SERIES/The COMMODORE Ⅱ
GLOBE SHOP SALE PRICE 49,800yen (tax in,free shipping) →ORDER
No.22839 Antique /// English text only.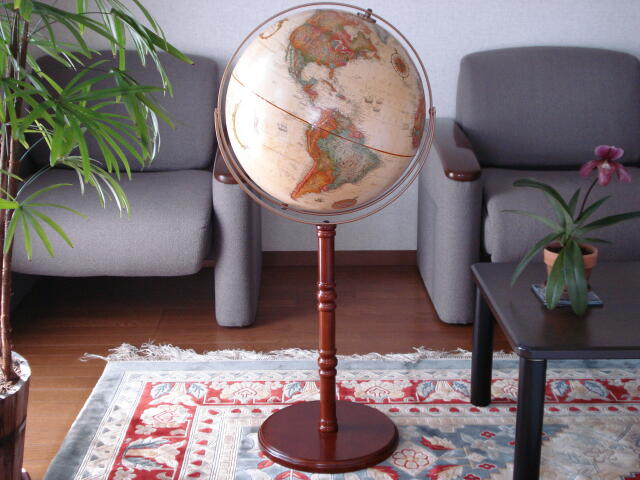 The 16" raised relief globe ball is on a rich walnut-finish pedestal with brass plate decoration. It's colorful map is beautiful as an antique, but the contents is up-to-date. Gyromatic assembly swings up and down to all direction.
Diameter 40cm(16") Height 92.5cm(36.4") Weight 4.5kg
Larger View
Close the previous view to open the next one