Replogle Globes
Replogle Globes is the largest globe manufacturer of the world. Detailed map, high quality relief, and elegant design are the reasons of it's populality.
WORLD CLASSIC SERIES/The CRANBROOK
GLOBE SHOP SALE PRICE 31,800yen (tax in,free shipping) →ORDER
No.31400 English text /// No.31470 Japanese text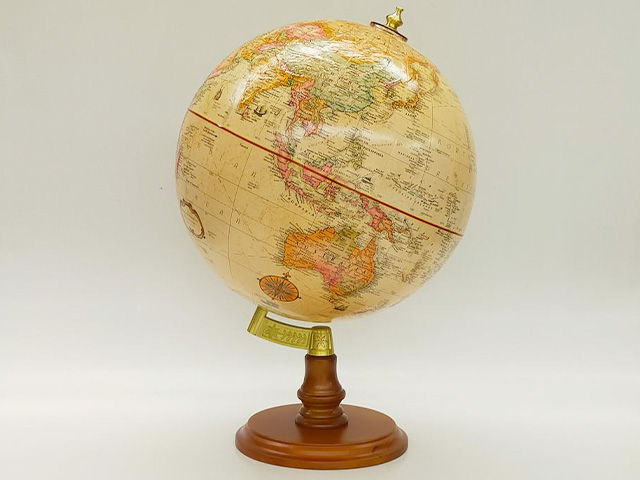 Full of grace and luxury.12" globe ball includes raised relief and a pleasant antique style map. Designed for easy viewing, burnished brass-plated inclination mounting and finial. The approachable style design is reproduction of original one made in the 17th century.
Diameter 30cm(12") Height 43.5cm(17") Weight 1.2kg
Larger View
Close the previous view to open the next one