Replogle Globes
Replogle Globes is the largest globe manufacturer of the world. Detailed map, high quality relief, and elegant design are the reasons of it's popularity
HEIRLOOM SERIES/The FINLEY
GLOBE SHOP SALE PRICE 298,000yen (tax in,free shipping) →ORDER
No.65032 Antique /// No.65132 Blue Ocean /// English text only.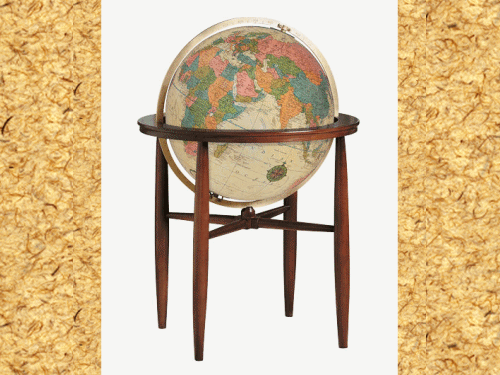 Illuminated /// The Finley's impressive 93cm (37") height and clean simple lines of the hardwood base provide an attractive backdrop for its 20" illuminated globe.
Choose dramatic blue ocean styling, or the rich, understated antique version to reflect your personal style.
Full meridian with brushed brass finish, switch-on illumination.
Diameter 50cm(20") Height 94cm(37.6") Weight 8kg
Larger View
Close the previous view to open the next one