Replogle Globes
Replogle Globes is the largest globe manufacturer of the world. Detailed map, high quality relief, and elegant design are the reasons of it's populality.
9" WORLD CLASSIC SERIES/The LINCOLN
GLOBE SHOP SALE PRICE(tax in) 19,800yen+charges ⇒ ORDER
No.51400 English text /// No.51470 Japanese text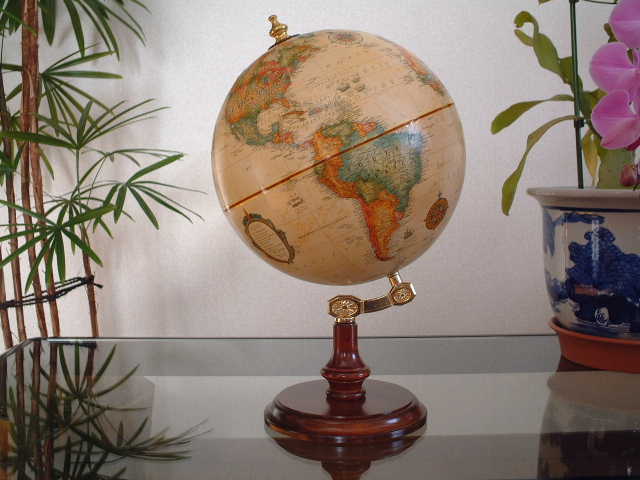 The beauty of the walnut-finish hardwood base, complemented by the bright brass-plated gleam of the inclination mounting and finial, provide a unique touch of class to this 9" raised relief globe. The classical and luxury design of the base is a reproduction of original design in the 17th century.
Diameter 23cm(9") Height 37cm(14.6") Weight 0.7kg
Larger View
Close the previous view to open the next one