Replogle Globes
Replogle Globes is the largest globe manufacturer of the world. Detailed map, high quality relief, and elegant design are the reasons of it's populality.
12" WORLD HORIZON SERIES/The LIVINGSTON
GLOBE SHOP SALE PRICE 24,800yen (tax in,free shipping) →ORDER
No.86578 Japanese text /// No.86506 English text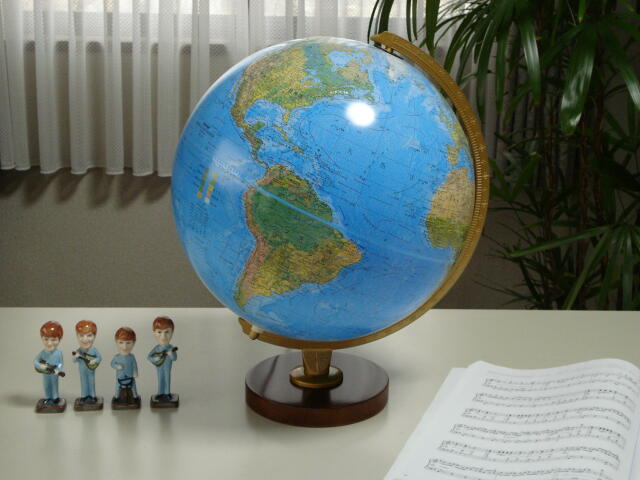 Illuminated /// The Livingston is traditionally designed with a hardwood base and die-cast semi-meridian. 12" raised relief globe ball provides a standard view of the physical world or an illuminated display of the political world. It's conventional look also functions as an interior suitable for any setting.
Diameter 30cm(12") Height 38.5cm(15.2") Weight 1.3kg
Larger View
Close the previous view to open the next one