Replogle Globes
Replogle Globes is the largest globe manufacturer of the world. Detailed map, high quality relief, and elegant design are the reasons of it's populality.
12" WORLD OCEAN SERIES/The SEAFARER
GLOBE SHOP SALE PRICE(tax in) 22,800yen+charges ⇒ ORDER
No.33813 English text /// No.33873 Japanese text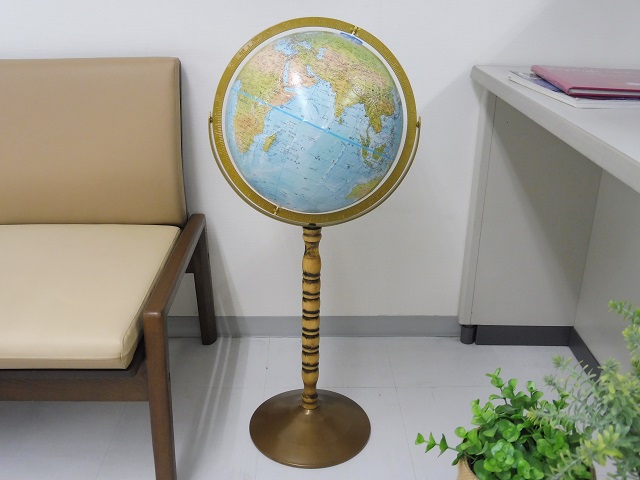 Featuring Gyro-matic full meridian which swings up or down to bring any area into closer view, basic wood pedestal and metal base, raised relief, and a map with true-to-life color (physical world). The centerpost which supports 12" globe ball can be removed to convert it from a floor model to a convenient desk model.
Diameter 30cm(12") Height 82cm(32.3") Weight 1.7kg
Larger View
Close the previous view to open the next one