Replogle Globes
Replogle Globes is the largest globe manufacturer of the world. Detailed map, high quality relief, and elegant design are the reasons of it's popularity
HEIRLOOM SERIES/The STATESMAN
GLOBE SHOP SALE PRICE(tax in) 448,000yen+charges ⇒ ORDER
No.65007 Antique /// English text only.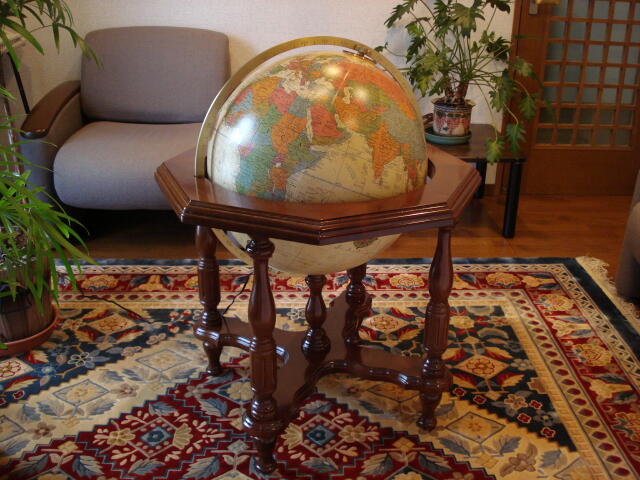 Illuminated /// In antique ocean, this 50cm (20") illuminated globe is mounted on a striking hardwood base finished in walnut. Beautifuly designed cradle base, solid brass, hand engraved meridian, and switch-on illumination make this globe an appealing element of any traditional decor. You could swing the full meridian up or down to see any area in the world into closer view with more than 6,000 place names.
Diameter 50cm(20") Height 91cm(35.8") Weight 16kg
Larger View
Close the previous view to open the next one