Replogle Globes
Replogle Globes is the largest globe manufacturer of the world. Detailed map, high quality relief, and elegant design are the reasons of it's populality.
12" WORLD CLASSIC SERIES/The YORKTOWN
GLOBE SHOP SALE PRICE(tax in) 22,800yen+charges ⇒ ORDER
No.31803 English text /// No.31873 Japanese text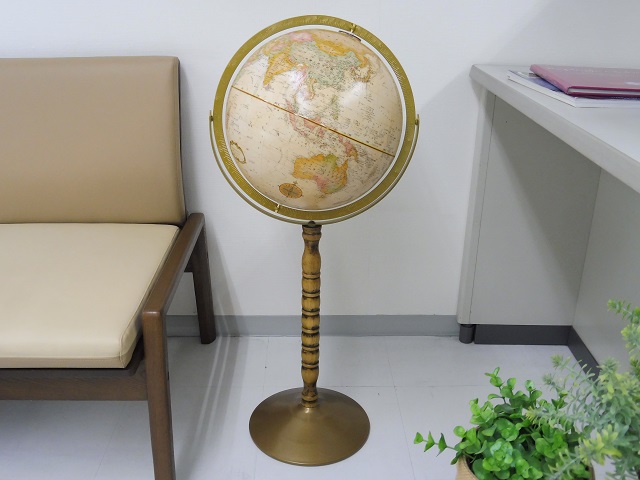 Featuring Gyro-matic full meridian which swings up or down to bring any area into closer view, raised relief, basic wood pedestal and metal base, and antique style map. The centerpost which supports 12" globe ball can be removed to convert it from a floor model to a convenient table model.
Diameter 30cm(12") Height 82cm(32.3") Weight 1.7kg
Larger View
Close the previous view to open the next one