Stellanova from Germany
Stellanova is known for their levitating globes. Simple and stylish design will suit any type of room.
MINI ILLUMINATED GLOBE / Celestial
GLOBE SHOP SALE PRICE 3,670yen (tax in) + charges →ORDER
No.891377 /// English text only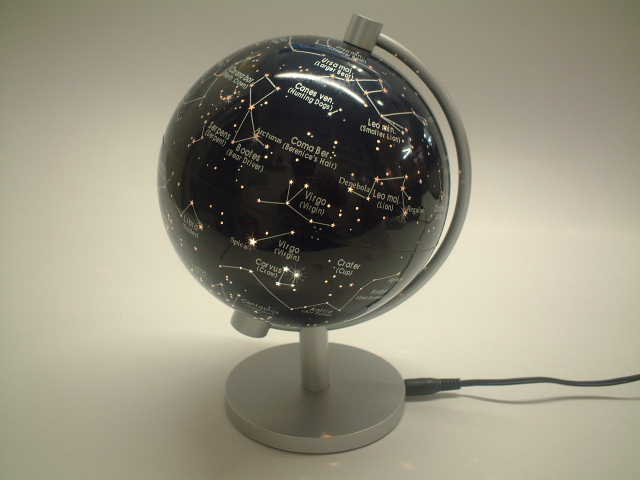 Illuminated /// You can enjoy two level cartography by controlling illumination. Including 6V mains adaptor, on/off switch and detachable cord. Recommendable as an easy gift.
Diameter 13cm(5") Height 19cm(7.5") AC adaptor included
Larger View
Close the previous view to open the next one