Stellanova from Germany
Stellanova is known for their levitating globes. Simple and stylish design will suit any type of room.
ANIMAL GLOBE
GLOBE SHOP SALE PRICE 10,500yen (tax in,free shipping) →Sold Out
No.SG1920 /// English text only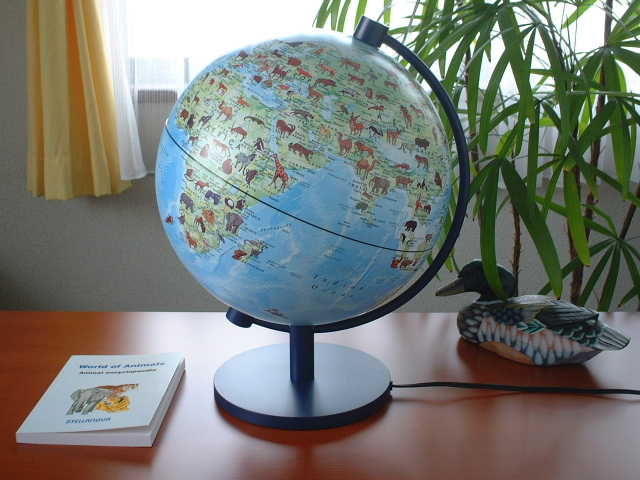 Illuminated /// Guaranteed to fascinate adults as well as children. You can see 263 animals on the globe in vivid colours. A wholly original features of this high-tech globe is that when lit the marine life appears to be swimming. Most entertaining and informative globe.
Diameter 28cm(11.2") Height 37.5cm(14.8") Animal encyclopedia(English) included.
Larger View
Close the previous view to open the next one