Watanabe from Japan
WATANABE is known for the accurate and legible map. Most globes are handmade. Surface of globes are all flat and have no relief.
CELESTIAL SPHERE WZ-1
GLOBE SHOP SALE PRICE 15,000yen (tax in, free shipping) →ORDER
No.2410 /// Japanese text only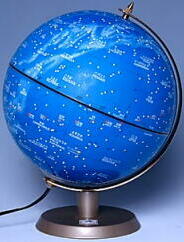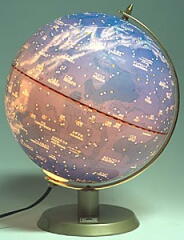 Illuminated /// This celestial globe has a light inside the ball. When lit, a mysterious mood of floating constellation and each drawing are created. Recommendable for children's learning and room interior.
Diameter 24cm(9.4") Height 31.5cm(12.4") Weight 0.9kg Power:100V15W
Larger View
Close the previous view to open the next one