Watanabe from Japan
WATANABE is known for the accurate and legible map. Most globes are handmade. Surface of globes are all flat and have no relief.
ECO SHOOT
GLOBE SHOP SALE PRICE 5,980yen (tax in) + charges →ORDER
No.0500 ///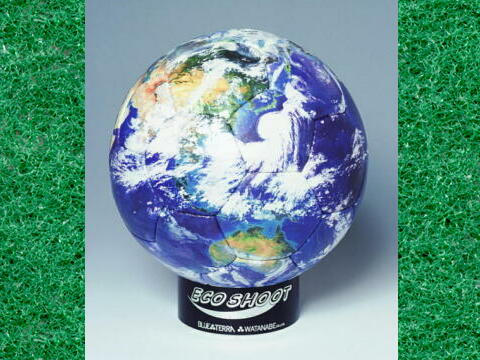 This unique soccer ball show us the natural picture of the Earth, like deep blue of the ocean, green dear to all lives on it's world, and white of the clouds which indicate circulation of the atmosphere. TOKAI university, one of the greatest of all space reserch laboratories in Japan, made digital archives using the data of US weather satellite and reproduced real Earth on the ball. National boundaries are not indicated, as we can feel the view from astronaut.
Diameter 22cm(8.7") Height 25cm(9.8") Weight 430g