Watanabe from Japan
WATANABE is known for the accurate and legible map. Most globes are handmade. Surface of globes are all flat and have no relief.
GC / floor stand
GLOBE SHOP SALE PRICE 168,000yen (tax in, free shipping) →ORDER
No.4506 physical map or political map /// Japanese text only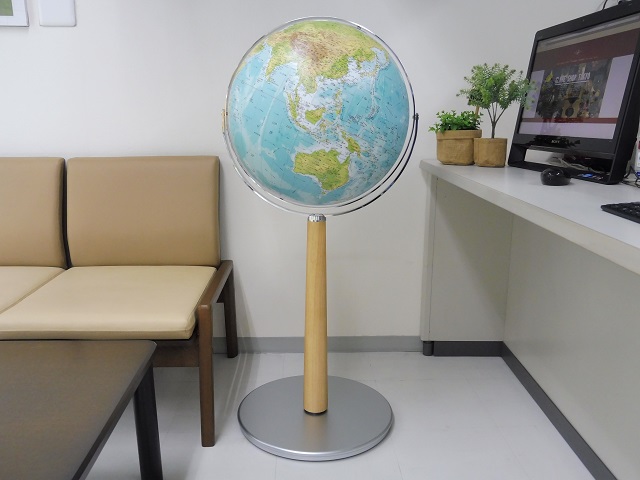 Featuring Gyro-matic full meridian which swings up and down to bring any area into closer view, basic wood pedestal and chrome base, and 45cm globe ball with legible text. It's sophisticated design matches to any type of rooms. You can choose the map color between physical (true-to-life color) and political (colorful boundaries).
Diameter 45cm(17.8") Height 109cm(43") Weight 15.5kg
Larger View
Close the previous view to open the next one