Watanabe from Japan
WATANABE is known for the accurate and legible map. Most globes are handmade. Surface of globes are all flat and have no relief.
GT / wood base
GLOBE SHOP SALE PRICE 136,500yen (tax in, free shipping) →ORDER
No.4508 physical map No.4509 political map /// Japanese text only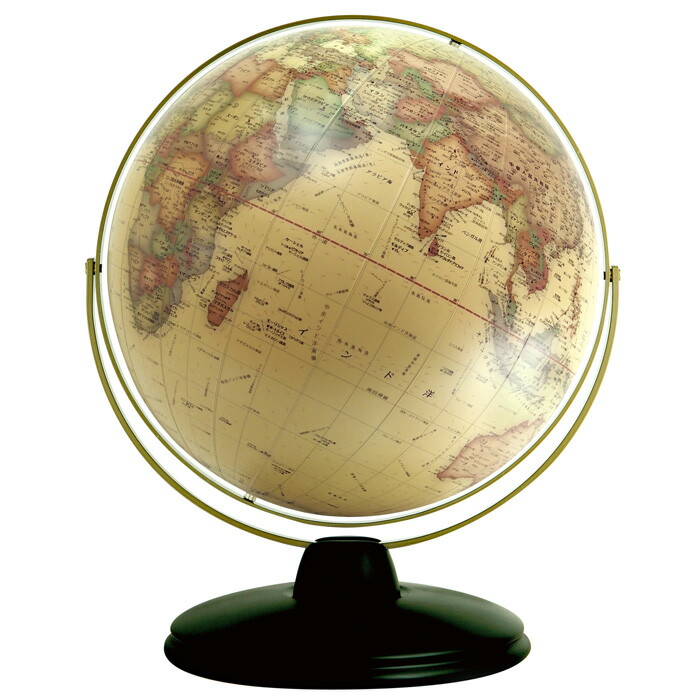 A large sized desk top globe. 45cm globe ball made letters easier to read, with the meridian swinging up and down to all direction. You can choose the map color between physical (true-to-life color) and political (colorful boundaries). Recommendable for your office or study.
Diameter 45cm(17.8") Height 65cm(25.6") Weight 8kg
Larger View
Close the previous view to open the next one