Watanabe from Japan
WATANABE is known for the accurate and legible map. Most globes are handmade. Surface of globes are all flat and have no relief.
LA MER VOLCANO / Steel base
GLOBE SHOP SALE PRICE(tax in) 11,800yen+charges ⇒ ORDER
No.2606 /// Japanese text only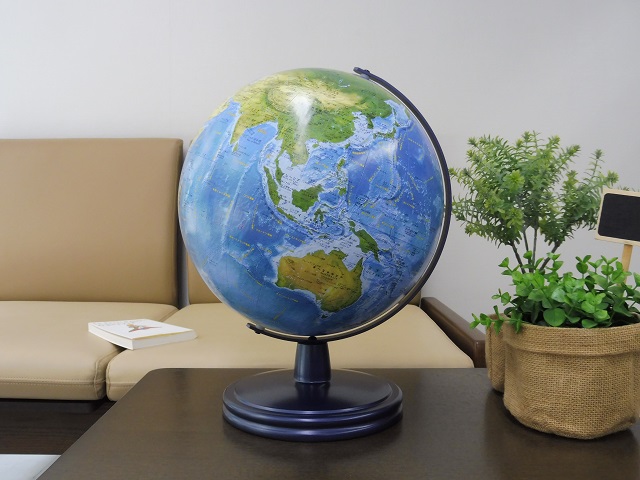 A quite new type of globe with detailed information of the oceans. Using satellite view map, the mountains and the rivers are added by digital archives. Countries, boundaries, cities and detailed names of ocean areas are written.
Diameter 26cm(10.2") Height 35cm(13.8") Weight 0.9kg
Larger View
Close the previous view to open the next one