Watanabe from Japan
WATANABE is known for the accurate and legible map. Most globes are handmade. Surface of globes are all flat and have no relief.
WA wood base
GLOBE SHOP SALE PRICE 25,800yen (tax in, free shipping) →ORDER
No.3103 /// Japanese text only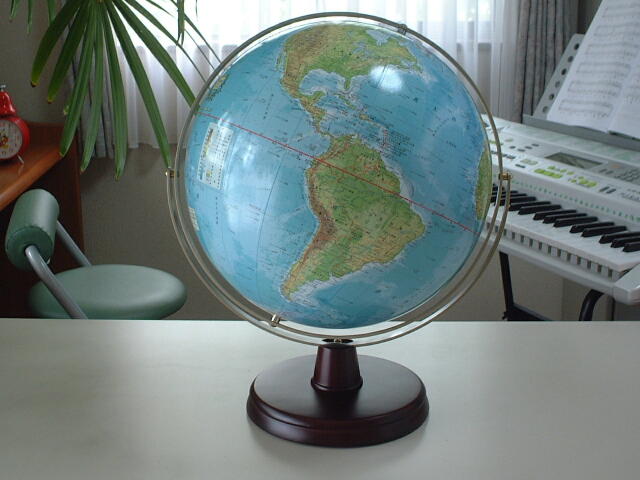 32cm in diameter with the legible text. Map areas are represented in contour and oceans in depth. You can see the sea currents in warm and cold as well. The meridian swings up and down to bring any area into closer view. Made carefully for long-time use.
Diameter 32cm(12.6") Height 42cm(16.5") Weight 2.1kg
Larger View
Close the previous view to open the next one